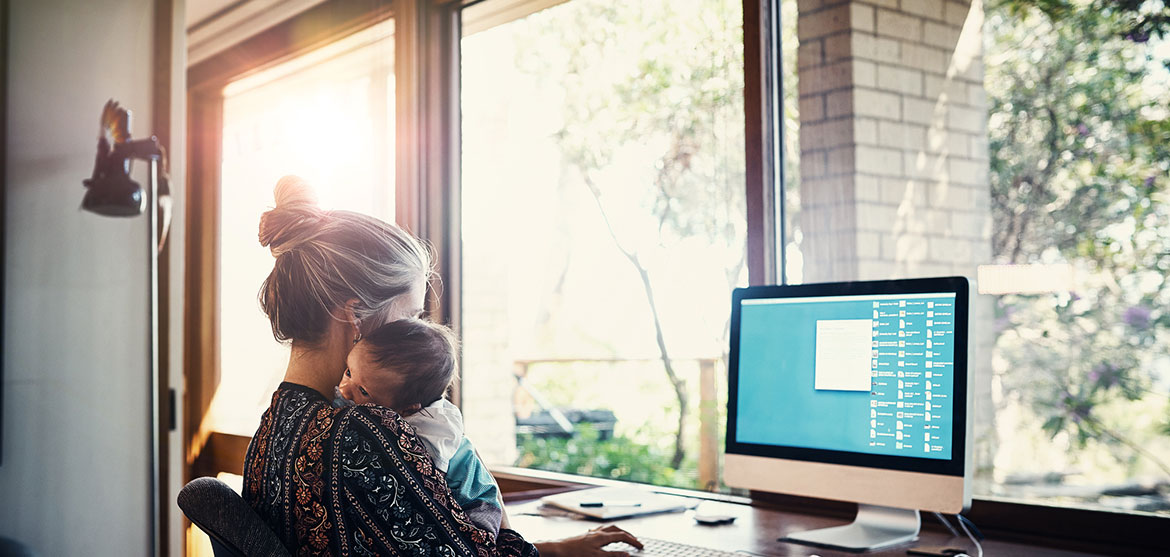 01 May

How to insure your home business

Working from home doesn't give businesses a free pass when it comes to insurance. A Steadfast broker can help you select the cover you require. 

Working from home is becoming more common as technology makes it less important for people to cluster together in a central, physical location. As lots of enthusiastic converts will attest, working from a home office has all sorts of advantages. But not having to worry about business insurance isn't one of them.

"If you use a broker, you have a better chance of arranging the right cover."
Is it a home or office?
To start with the obvious, once you start working from home, it becomes a place of business. That can impact on your existing home building and contents insurance. You'll need to contact your existing insurer and check if your 'tools of the trade', such as a desktop computer, are covered and, if so, up to what monetary amount. Be warned that a standard home and contents policy usually won't cover any stock you have stored in the spare room or garage.
"You need to think about every aspect of what your business does," advises John Clark, Broker Support Manager for the Steadfast Group. "Including whether you have products or equipment on site which, if they are damaged or destroyed or stolen, could affect the operation of the business."
Other insurances
There are various types of insurance that are recommended for any business who has staff, customers or suppliers coming onto their premises, uses a vehicle for work purposes, or employs staff. "You'll need to do a risk assessment and put the appropriate policies in place," Clark says.
A form of insurance many home-based businesses should think about but often don't is public liability. If staff, suppliers or customers ever visit your house or apartment, you should have it (the more visits you host, the more chance there is of something going wrong and the higher you can expect your premiums to be).
If you employ staff, workers' compensation is mandatory, regardless of where you or your employees work. You'll also need compulsory third-party insurance on any vehicle used in the business.
Finally, if you're a professional who provides advice or a service to your customers, you should have' professional indemnity insurance (even if you're dispensing advice or service via a laptop while sprawled on the living-room couch in your pyjamas).
Practical insurance advice
To illustrate how home-business insurance might work in the real world, Clark contrasts the circumstances of three separate businesses.
Person One is working from home on a computer.
Person Two sells cakes she bakes at home.
Person Three sells items on eBay, with $20,000 worth of stock stored in her home office.

None of them are employees.


Person One never leaves home, has no clients visiting and stores no products. Clark says home and contents cover and, if relevant, professional indemnity policy may be all they need. "However, our cake baker may be delivering the cakes, so the risk of a car crash might complicate her vehicle insurance," Clark says. "Also, if a customer comes to her kitchen to collect a cake and slips over and injures themselves, they may be liable. If it was a fault involving the house, such as a loose tile, then it may fall under the existing home and contents policy. But if the customer has slipped on a piece of cake, the cause could be determined as resulting from her business activities. What happens next depends on what she has done about her insurance cover."
"If she has alerted her house insurer and changes have been made, it will all be worked out between that insurer and the insurer handling her business liability cover. If she has done nothing, the risk may fall to her and she is left with no cover at all and potentially a large bill."
Clark says there is no legal requirement for Person Two as a cake baker to insure their equipment. But he suggests they should consider it, especially in light of what's likely to happen to their income stream if their oven conks out (he also thinks income protection is something every self-employed person should look into given they don't have access to any sick or holiday leave).
Finally, let's consider Person Three running an eBay – based business. If their stock disappears or is destroyed as a result of, say, a burglary or house fire, the business could suffer a terminal blow.
"It does make sense to consult an insurance broker in situations like these," Clark says. "They have the knowledge and tools to assess what you need to do in terms of the house and any stock stored in it, the car and the business. They can also help you through the process of getting the cover you need."
Brokers help protect your back
"They can also help you through the process of getting the cover you need."
Time-poor business people often find dealing with insurance matters boring and frustrating. But making sure you have the right cover isn't something anyone, let alone someone running a business, can afford to take lightly.
"If you use a broker, you have a better chance of arranging the right cover because it is the broker's duty to look after you," Clark says. "Plus, if something does go wrong, which is when things can get really confusing and stressful, you have someone on your side."
If you're considering running your business from home or would like to review and update your existing cover, a Steadfast insurance broker can provide the advice you need.
Important note – the information provided here is general advice only and has been prepared without taking in account your objectives, financial situation or needs. Steadfast Group Ltd (ABN 98 073 659 677, AFSL 254928). Watkins Insurance Brokers Pty Ltd (ABN 23 059 370 455, AFSL 244427)
---
Source: – https://www.steadfast.com.au/well-covered/business-edge/2018/04/how-to-insure-your-home-business.aspx